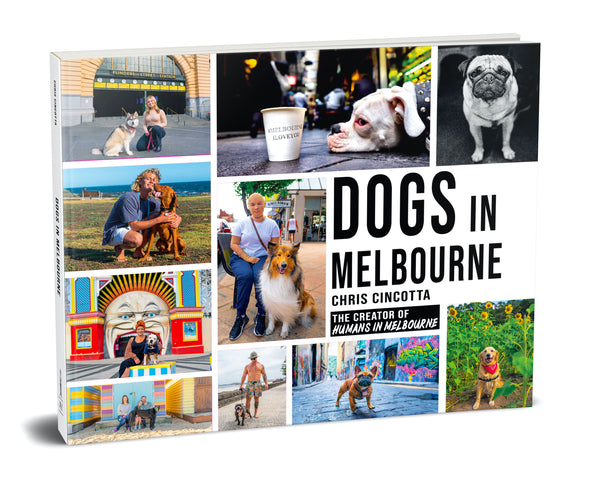 With over 100 stories from Dogs In Melbourne....and the Humans who love them, this is the ultimate book for dog lovers, Melbourne lovers and everyone else!

A gorgeous coffee table book that will keep you and others entertained for years to come. Some of the stories have to be read to be believed! From Steph, the survivor of the New Zealand volcano with her gorgeous dog Arlo, to Ineka who has shed over 80kg with her puppy Bella, there are just so many fantastic tales.
I have interviewed some of the most amazing pooches and their doting humans and I've been bought to tears, laughed so hard it hurt and have had the biggest smile on my face the whole time!
Dogs play such an important part in Humans lives and what this experience has taught me is that they are the best kind of social glue. They bring strangers together and can take your day from bad to great in a heartbeat.
I have also included in the book a space for you to add a photo of your dog and their story which I think will appeal to everyone but especially to kids! (please note: I mean a space for you to literally paste in a photo and write the story)

Thank you so much to all the amazing dogs (and their Humans) I have met along the way.
Also a huge thank you to those who purchase a book! i can't create things like this without you.
It has been such a delight and I just know everyone will love this book!