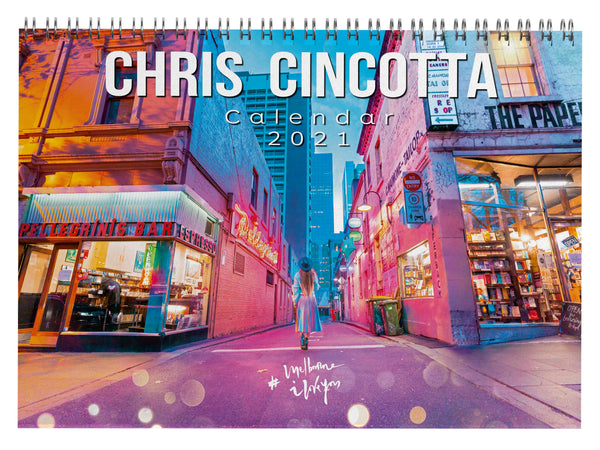 "HEY INTERNATIONAL LEGENDS! PLEASE NOTE THAT THE $45 PRICE INCLUDES POSTAGE!
PLEASE PUT YOUR SHIPPING ADDRESS IN THE "BILLING ADDRESS"

Hi Everyone!
Well, fingers are crossed 2021 is a good year, so I have made a calendar that will hopefully match that perfectly!
I have designed a calendar that showcases Melbourne and surrounds. Guaranteed to help keep your house bright and happy for 2021!
The calendar will have 12 of my photos that, once used, can be cut out and framed and make for great presents!
The calendar is spiral bound. It is A4 when folded and A3 when hung on the wall. The day squares are as big as possible! Enough space to write all your special dates in! The format is Monday to Sunday so that weekends are together.
The calendar is made out of thick gorgeous 350gsm paper.
Most calendars are only thin 150gsm paper and that's why they fall off the wall!
The calendars will be on sale for a week or until sold out and I will be posting them out from the first week of November.

As always, thanks so much for your support!
Chris.