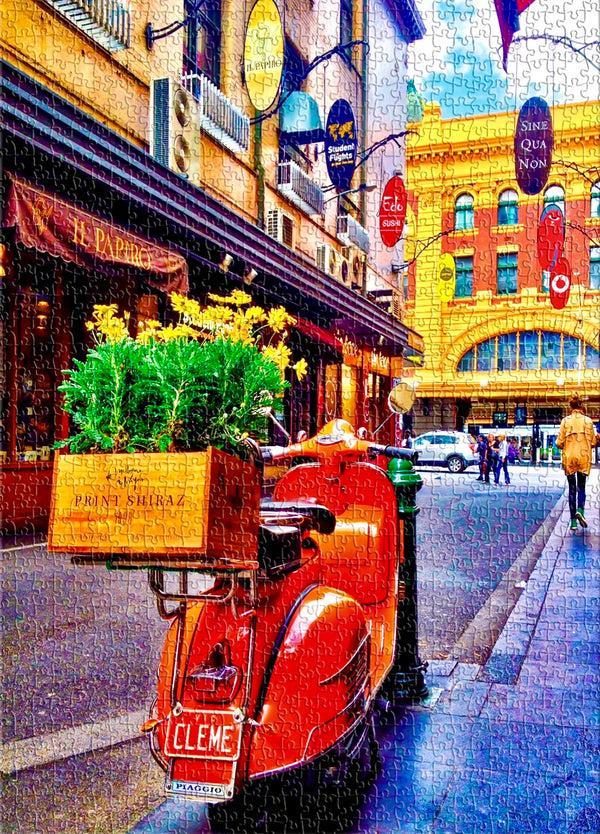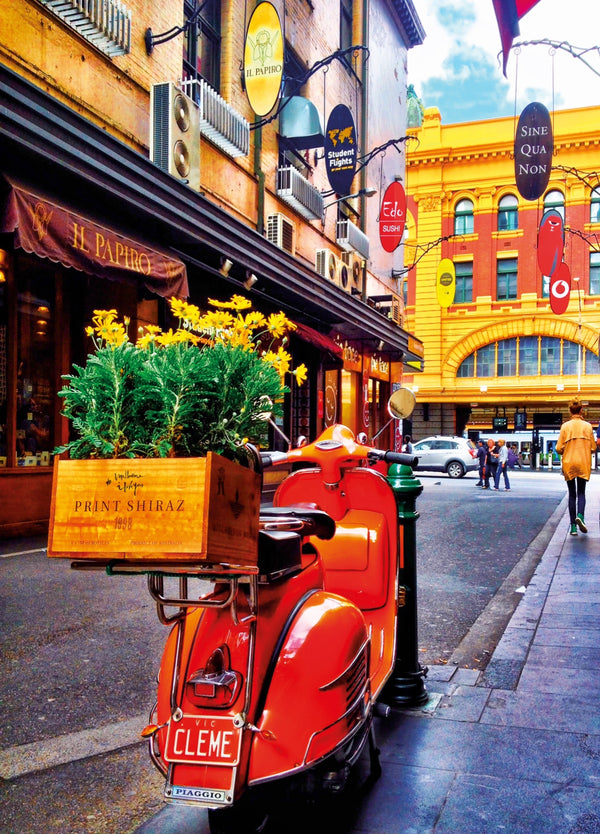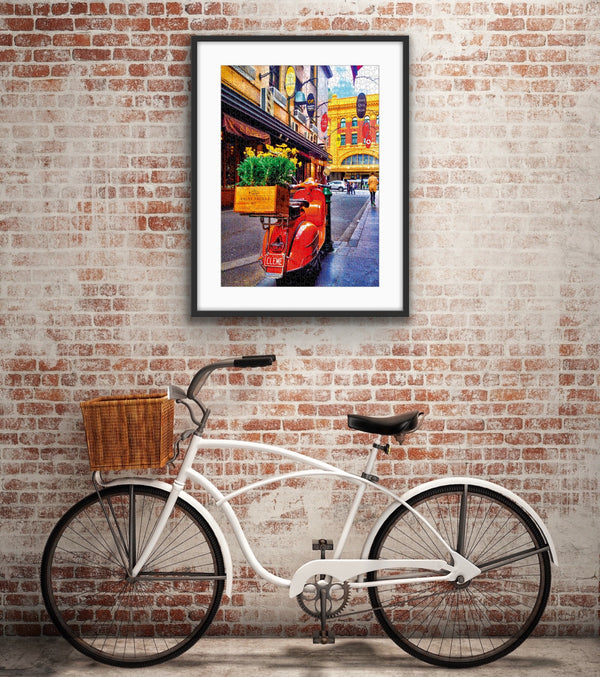 Melbourne's most iconic Vespa on one of Melbourne's most iconic streets!
Cleme the Vespa has been a constant on Degraves street for years sitting outside the famous Clementine's store. This was one of the first photos I ever took on Melbourne's streets and makes for a great puzzle. With it's bright colours and iconic imagery, once completed this will look great in a frame on a wall!
Difficulty rating: 7

Each puzzle comes with an A3 poster! A great addition that will help put the puzzle together.
The print is very high quality so once you have completed the puzzle you can have it framed
Completed size: 70cmx50cm