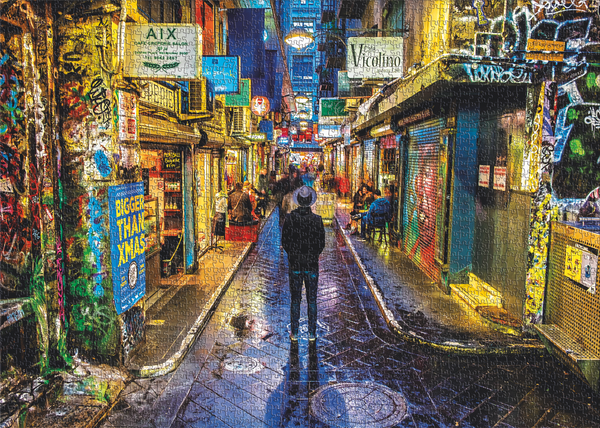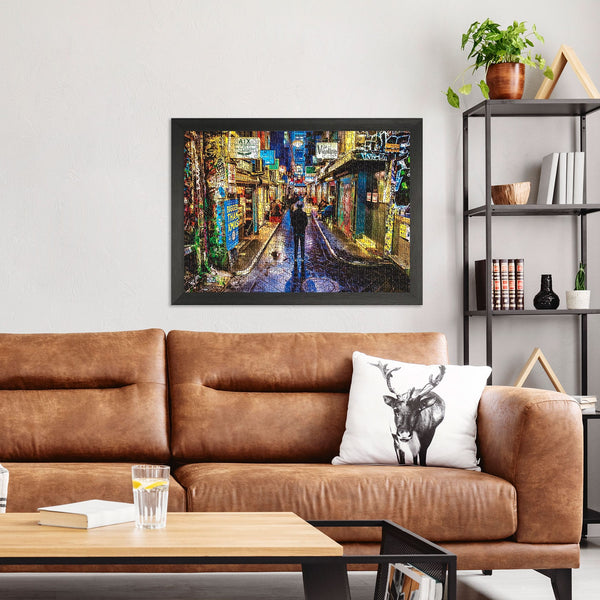 My very first jigsaw!
1000 pieces of Melbourne to be put together to create an iconic Melbourne laneway scene!
This is one of my most treasured captures and it is titled "City Nights". It is a shot of Centre Place in the middle of Melbourne. My favourite spot in the entire city... maybe the world!
Inside the box you will also receive an A3 print of the photo, which really helps with putting the jigsaw together.
I would rate the difficulty of this puzzle at a 8/10.
The print is very high quality so once you have completed the puzzle you can have it framed!

I have only restocked with a few of the laneway puzzles so be quick as they will sell out fast!

Finished size: 70CM X 50CM

(See my street art puzzle here!)