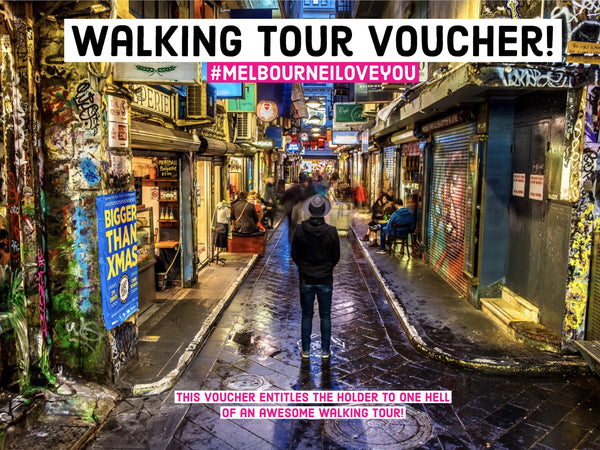 This is a gift voucher for a walking tour with me around Melbourne! 
Your loved one will come for a wander through the streets of Melbourne, we will drink coffee, see some great Melbourne sights and...  I'll probably talk a lot! 
Along with the tour and the coffee they will also take home a print worth $60! 
Once your order has been processed I will send you a voucher with a code to use when booking and more info.
This voucher will have an expiry of NEVER and if they don't feel like coming for a tour they can use the $70 on products from my website :-)
Thanks so much! 
Chris